Step 7: See where it catches, fix and repeat.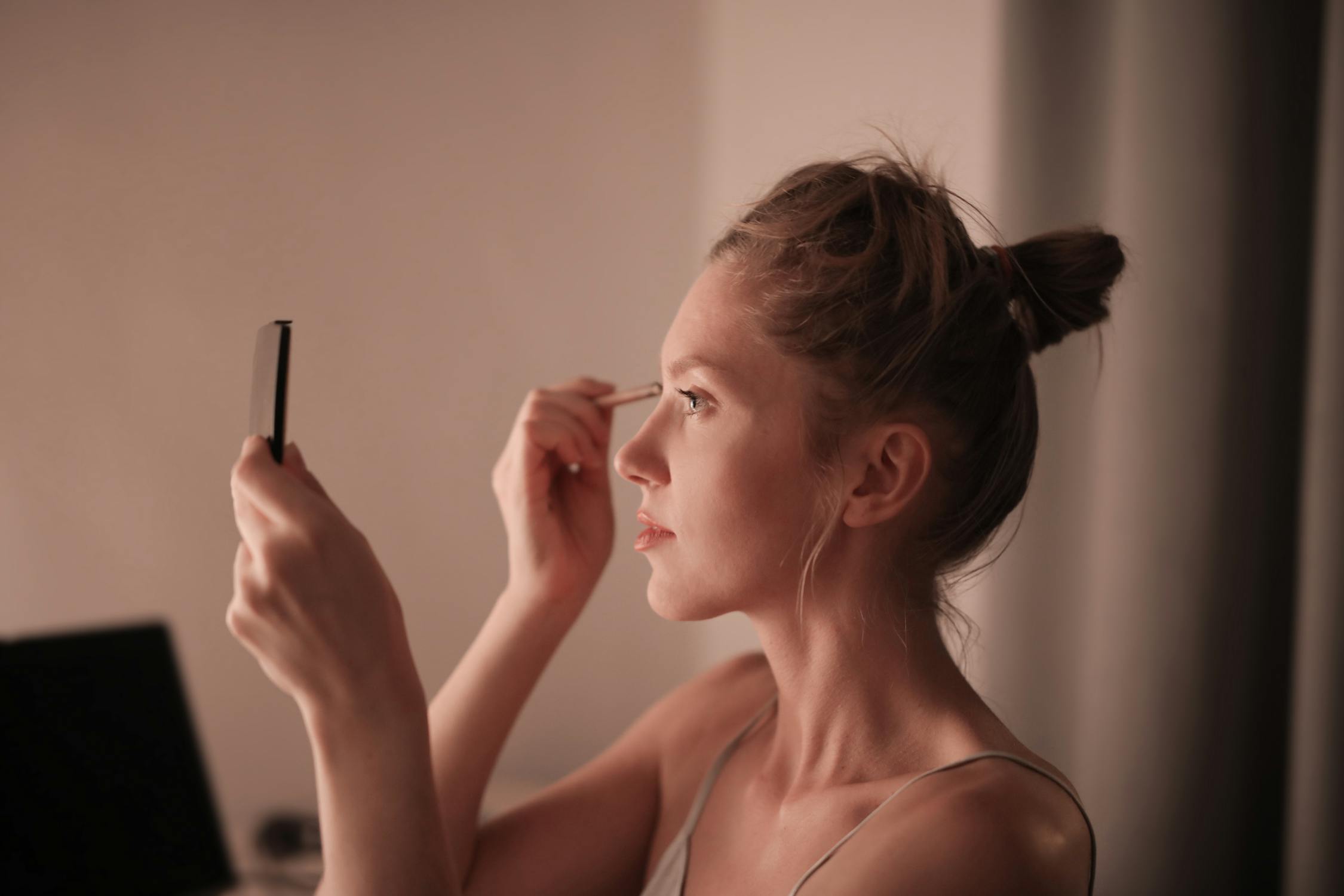 Now that you've mastered drawing on your winged liner, it's time to make it stick. After letting it dry completely (it will dry faster if you apply a thin coat), use a spoolie brush to go over where you applied liner. This will catch any loose bits of eyeliner and fix any uneven spots. Follow up with a Q-tip dipped in makeup remover or water.
Step 8: You can draw thick or thin, depending on your preference.
Now, take your time and enjoy drawing on your eyeliner. This part is very fun, so be sure to apply carefully and don't rush. There's no need to pressure yourself; being careful is more important than how many perfect lines you can draw at one time. If you mess up, wash off your brush with a little bit of water, dry it out slightly on a tissue or towel and start again. Good luck!